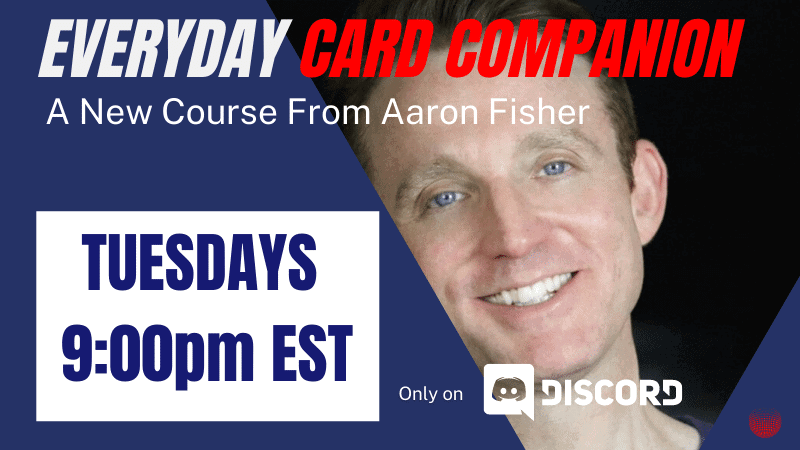 A Brand New Course for CC Club Members Only
In case you haven't heard, there is a variety of brand new courses over on our CC Discord Server. No matter what you like or where you are in your magic journey, there is something there for you!
Aaron Fisher says, "The Everyday Card Companion is the most intimate Card Magic Coaching Program of my entire career. It's designed for everyone who loves cards—from true 'newbies'— to long-time veterans who want to explore the most effective methods ever devised for increasing card magic skill, confidence, and repertoire!" 
Do you already have access to the CC Club Discord Server?
If so, simply open Discord and meet on #the-main-stage at the correct time.
Don't have access to the CC Club Discord Server yet?
Before you can join the group, you must:
1. Be a current CC Club Member.
2. Send the following email to support@conjuror.community
"I would like to join the Discord.  My name is ______ _______."
3. Make sure to send your email from the same email address you used to sign up for CC Club. (So we can verify you.)
4. After we get your email, we will respond within a few hours with your instructions.