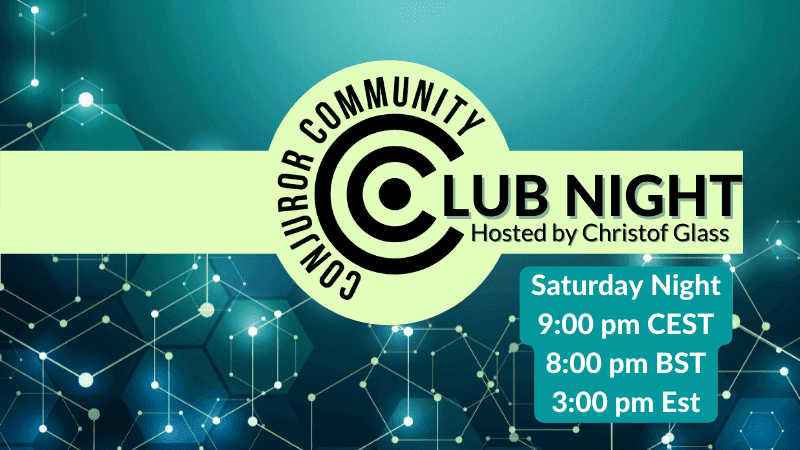 Date: February 4, 2023 | 3pm EST
Admission: CC Members Only
Location: CC Club Discord Server
NOTE:  All events are EST. Check your local time here.
How Do I Attend This Event?
You must be a
Conjuror Community Club Member
to attend and you must have access to our CC Club Discord Server.
Not a CC Club member yet?  Join Here >
Do you already have access to the 'CC Club' Discord Server?
If so, open Discord and check the "Events" thread on the top left. You can access and register for the event there!
Are you a member but don't have access to the CC Club Discord Server yet?
Send the following email to (support@conjuror.community)
"I would like to join the Discord.  My name is ______ _______."
Make sure to send your email from the same email address you used to sign up for CC Club. (So we can verify you.)
After we get your email, we will respond within a few hours with your instructions.