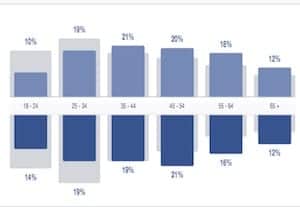 Facebook Custom Audiences
Facebook Advertisements allow you to market directly to potential clients for a few pennies each. In this Marketing Plan, Adam shows you how to use Custom Audiences with your Facebook Ads. Once you know the four main Custom Audiences, you will be able to create ads that work better, faster, and cost less than any other method you may have tried.
Getting the Most Out of This Marketing Plan (Click to Open & Close)
Welcome to Your Marketing Plan
If you are a member of Conjuror.Community, feel free to post your questions about this Amazement Plan (or any other Magical Marketing question) and Adam will answer them during his next Live Event.  Members can post questions and check out dates and times in our "Live Events" section.
Here's how to get the most out of the content in this Amazement Plan.
Watch the entire AP once - Look through this entire AP and watch the videos. Don't execute on the steps until you have finished watching the entire AP.  This will help you "scope" the plan, understand the progression of the steps, and put them into context.
Complete the steps - This Amazement Plan is a checklist.  Each step builds upon the next.  Complete each step in order and follow along with the tutorials while you build your own Facebook Business Page.
How To Use Your Marketing Plan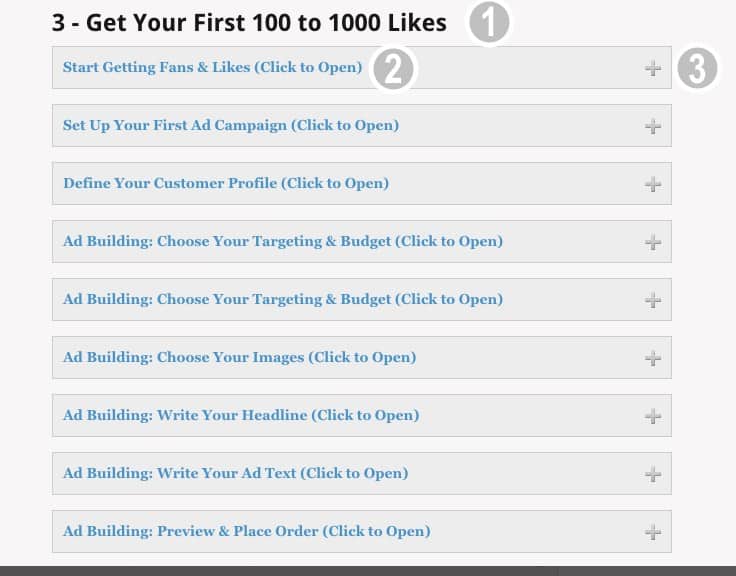 Course Sections - An Amazement Plan is a series of steps that lead to a completion of milestones and achievements.When you finish with a Course Section, you will have acquired new skills and you will be ready to move to the next section.
Course Steps - Each course section contains multiple steps.
The Plus Buttons - Use the Plus Buttons to open and close the Course Steps in the Amazement Plan.
Welcome & Introduction (Click to Open & Close)
E-mail Lists & Website Traffic (Click to Open)
Saving Audiences (Click to Open)
Choosing Who You Want To Target (Click to Open)
3 - Put Your List to Work For You!
Uploading Your List to FB (Real-Time Example) (Click to Open)
Creating An Ad Using Your Uploaded List (Click to Open)
Final Outcome of List Upload (Click to Open)
Create A Custom List of Past Clients/Buyers (Click to Open)
Use Phone Numbers to Grow Your List (Click to Open)
Customize Your Audience Via Website Traffic (Click to Open)
Use Your Website's 'Contact Page' Traffic to Create a Custom List (Click to Open)
5 - See Your Results & Experiment
Different Ways to Use Custom Audiences (Click to Open)