The Bad Batch
February 21, 2018 @ 10:00 pm

-

11:00 pm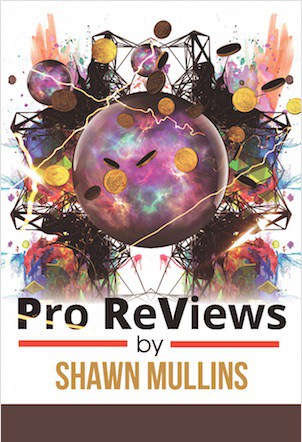 What is the Bad Batch?
Some  magicians LOVE 'packet tricks' and some magicians do NOT. But every once in a blue moon comes along a packet trick that so magical, so visually amazing and so practical - you simply HAVE to share it.
The the Bad Batch - you'll receive a complete workshop on J.C. Wagner's easy-to-do visual classic printing routine, Factory Misprints.
In this mind boggling 'wild card' type effect, you'll visually print faces AND backs on four different cards.
This is one effect you have to see to believe.
And the effect itself is just the beginning. At this event, you'll also be treated to a complete 'teach-in' on the simple, but invaluable techniques that make it possible to do real miracles with a small packet of cards!
NOTE: Believe it or not, even the simplest 'moves' need to be done a little differently when you only hold a few cards in your hand. In this event, we'll show you the little details that make a BIG difference.
In this event, you'll also discover:
* Key Thoughts on Packet Wallets - should you use them? Or Not?
* Hidden Elmsley Count Secrets - discover how to devastate ANY audience with the most powerful move in all of packet magic.
* Flushtration Secrets - Discover underground legend Bob Stencils secret method for making the most powerful false display in magic more astonishing than ever before.
* Packet Double Card Handling - that works EVERY time, so you can perform virtually any packet trick without fear always!
NOTE: If you'd like to follow along with the full routine in real time, here are the 'special cards' you'll need:
1 Blank Face card

2 Blank Back Cards

2 Regular Cards
The faces of the two blank back cards and the two regular cards should all be of the same value. In other words...four of a kind!
This is going to be an amazing session. And if you don't have gaffed cards lying around...don't worry! You can learn the moves with ANY four cards!
Don't miss this one-time event! Join us for "The Bad Batch" hosted by master magician Shawn Mullins and the Conjuror Community Team!
Where: Conjuror Community Live
When: February 21st @ 10:00 pm - 11:00 pm EST
Price: $20/ Advanced Tickets
(Note: Conjuror Community Members get to attend this event at no charge.)
Conjuror Community Members please login to see the registration button.
If you are not a Conjuror Community Member, you may purchase your ticket by clicking the button below:
BUY A TICKET
Join the world's best magic club and get unlimited access to all our exclusive events. Learn how...