Strategic Astonishment System
August 23, 2017 @ 10:00 pm

-

11:00 pm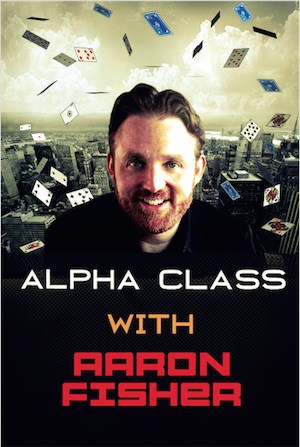 How do you know what the right trick is for an audience? How do you know when to use a trick? Should it be an opener, middle, closer?
Aaron and the CC Team have developed a new system that will allow you to transform even the most disinterested audience into astonished, raving fans that don't just like - but love your magic.
This is the same system the world's greatest magicians use to create predictable astonishment under any and every situation.
After you learn the system, you'll be able to:
Choose the right trick for every audience, no matter how cold

Pick the right time for any effect

Put effects in the right order
In fact, you'll be able to build a routine on the fly for any audience and situation!
This is your roadmap to practical, repeatable, reliable astonishment in any and every situation.
Imagine how strong your magic will be when you can:
Increase the number/variety of situations where you can amaze

Increase the number/variety of people your magic can astonish

Increase the level of astonishment your magic delivers
So quit wasting your time and energy on the wrong effects performed at the wrong time.
This practical repeatable formula will give you what you need to bring the maximum level of joy and astonishment to all those who see and share your magic.
It's what you and your audiences have been waiting for!
Don't miss this one-time event! Join us for "Strategic Astonishment System " hosted by master magician Aaron Fisher and the Conjuror Community Team!
Where: Conjuror Community Live
When: August 23rd @ 10:00 pm - 11:00 pm EST
Conjuror Community Members please
login
to see the registration button.