Our Favorite Tricks
October 17, 2018 @ 10:00 pm

-

11:00 pm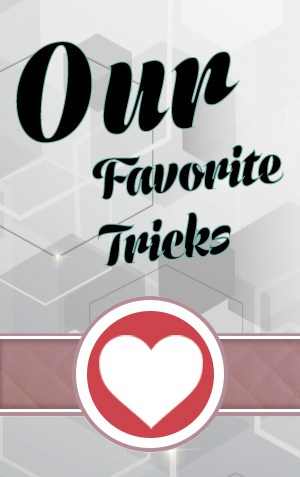 What is Our Favorite Tricks?
If you've seen the most recent edition of Our Favorite Tricks, then you already know there's no hour in magic where you'll find more incredible surprises and magic.
You'll always discover 3 hot tricks—each by a different magician.
That means you'll find something to amaze and excite you, no matter what kind of miracles you like the most!
At Conjuror Community, we LOVE surprises. So when it comes to Our Favorite Tricks, we love to preserve the mystery as long as we can!
At this event, we share our favorite, and have a whole lot of laughs. So join us if you can—because this event is always a party to remember!
Don't miss this one-time event! Join us for "Our Favorite Tricks" hosted by the Conjuror Community Team!
Where: Conjuror Community Live
When: October 17th @ 10:00 pm - 11:00 pm EST
Price: $20/ Advanced Tickets
(Note: Conjuror Community Members get to attend this event at no charge.)
Conjuror Community Members please login to see the registration button.
If you are not a Conjuror Community Member, you may purchase your ticket by clicking the button below:
BUY A TICKET
Join the world's best magic club and get unlimited access to all our exclusive events. Learn how...