Our Favorite Tricks
March 27 @ 10:00 pm

-

11:00 pm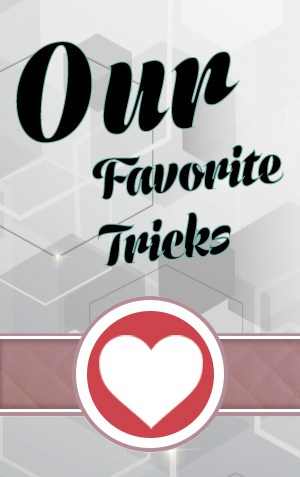 What is Our Favorite Tricks?
It's an undeniable fact of magic that the tricks WE (as magicians) enjoy...aren't always the same as the tricks our AUDIENCE enjoys.
Many of us have probably spent hours upon hours practicing an effect we love in front of the mirror—only to discover that it BOMBS in front of audiences.
Here's the truth...just because WE like a trick doesn't mean our audience will. Not all magic tricks were created equal!
Let's face it. Some tricks are just better than others. And the worst part is—you only find out if the trick is actually any good AFTER you buy it!
At Conjuror Community, that's the LAST thing we want happening to our members.
Here's our simple solution…
Every month, we host a Live Event called Our Favorite Tricks. Here's what goes down:
We bring in three great magicians, who each reveal one of their favorite effects in magic. We ONLY share tested miracles, which means you never need to worry about searching for 'real' magic again—we bring it to you!
No matter what type of magician you are, there's ALWAYS something for everyone at this event.
Maybe you'll discover a mind-bending mental effect perfect for your next stage show. Maybe you'll discover a new sleight that you've NEVER heard off before. But at the end of it all, you're guaranteed to have a great time!
We ONLY share tested miracles, which means you never need to worry about searching for 'real' magic again—we bring it to you!
Just by attending this single event, you can save days, weeks (or even MONTHS) of time figuring out which tricks work and which don't...we've already done that part for you!
Last year on Our Favorite Tricks, we did something a little bit crazy. We STOPPED sharing—in advance—what tricks were going to be on the show.
Why?
We wanted to preserve the mystery of the show—and make sure each and every episode was packed with REAL surprises.  
Did it work?
You BET! Our Favorite Tricks is now not only an event where we hand you our most treasured 'workers' on a platter...but an event full of surprises from start to finish.
There's no telling what might happen on this round of Our Favorite Tricks...
So make sure to clear the date and join us if you can. This promises to be another epic edition of Our Favorite Tricks!
Don't miss this one-time event! Join us for "Our Favorite Tricks" hosted by the Conjuror Community Team!
Where: Conjuror Community Live
When: March 27th @ 10:00 pm - 11:00 pm EST
Price: $20/ Advanced Tickets
(Note: Conjuror Community Members get to attend this event at no charge.)
Conjuror Community Members please login to see the registration button.
If you are not a Conjuror Community Member, you may purchase your ticket by clicking the button below:
Join the world's best magic club and get unlimited access to all our exclusive events. Learn how...