Blast Off
January 24 @ 10:00 pm

-

11:00 pm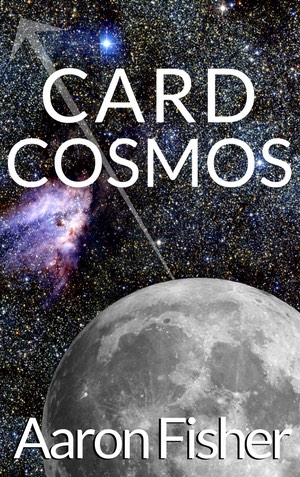 At Conjuror Community, we want 2018 to be the best year ever for your magic. That's why we've been celebrating January with a series of 'reboot workshops', so you have everything you'll need to perform miracles like never before - and take this year by storm!
It doesn't matter whether you've been a card expert for years - or you're just getting started…
...you're guaranteed to be amazed and delighted by what you'll discover!
First, you'll discover the real work on one of the most direct, astonishing and easy-to-do tricks ever devised.
Imagine this effect…
One spectator holds five cards and concentrates on just one of them.
Another spectator stands far apart -- and holds the deck between his hands.
The first spectator causes his thought of card to vanish completely. He never even says it's name out loud!
And the card invisibly travels into the hands of the other spectator!
You can perform this miracle with any deck, any time - and it's a guaranteed knockout for ANY audience you meet. You can perform it for one person to create in intimate miracle - or stop the show for a large room of people!
Frankly, you'll NEVER want to perform a show without it.
And that's just the beginning...
Get Ready for your 2018 Card Magic Reboot!
You're just starting out in Card Magic  and you want to know exactly where to start, this event is for you. No matter what card miracle you'd like to perform, in this event, I'll set you up to move forward with confidence and success.
Within this one training, you'll discover the most fundamental secrets you'll need to create real magic with an ordinary deck of cards!
And even if you've been performing card magic for years, this event is for YOU too. I'll reveal astonishing secrets and details you can use to propel your miracles to magic new heights of astonishment and fun.
Just show up (or watch later) and you're guaranteed to get a magic 'reboot' you won't find anywhere else!  
This will be a 'roll-up-our-sleeves-and-get-to-work' session - so make sure to have your cards in hand! You'll discover amazement, wonder and a new toolbox of priceless gems that can fuel your magic fire through 2018 and beyond!
Don't miss this one-time event! Join us for "Blastoff" hosted by master magician Aaron Fisher and the Conjuror Community Team!
Where: Conjuror Community Live
When: January 24th @ 10:00 pm - 11:00 pm EST
Price: $20/ Advanced Tickets
(Note: Conjuror Community Members get to attend this event at no charge.)
Conjuror Community Members please login to see the registration button.
If you are not a Conjuror Community Member, you may purchase your ticket by clicking the button below:
BUY A TICKET
Join the world's best magic club and get unlimited access to all our exclusive events. Learn how...