6 Ways to Recharge Your Magic Business for 2018
February 15, 2018 @ 10:00 pm

-

11:00 pm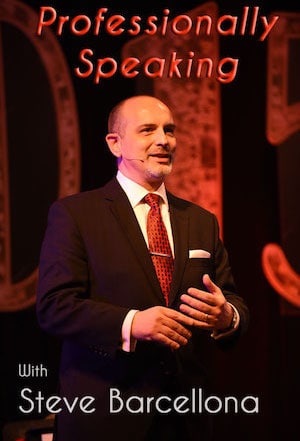 What is 6 Ways to Recharge and Refresh Your Magic Business in the New Year?
Please Take Note: In order to keep Valentine's Day (which falls on a Wednesday) open for all members wishing to maintain their family relationships, this event will take place on Thursday, February 15th!
At Conjuror Community, we know that many of our members are full or part time magicians. We also know that many of our members are always on the lookout for more performance opportunities. Because the best way to become more amazing…
...is to perform more magic!
So whether or not you're a professional magician, or you're just looking for fun and exciting ways to get more 'flight time' in front of live audiences who want to see your magic…
...this special event is going to ensure that 2018 brings you more chances to amaze than ever before.
Now here's our Resident Expert on Magic Promotion & Marketing for Magicians, Steve Barcellona - to tell you all about this incredible 2018 kick off event...
6 Ways to Recharge and Refresh Your Magic Business in the New Year
With the new year upon us, now is the perfect time to take stock, and get the new year off to the perfect start by taking a full inventory.
At this special edition of Professionally Speaking, we'll show you EXACTLY what you need to do to ensure 2018 is the best year ever for your magic.
I'll show you how to do what I like to call a 'complete inventory'. That means we'll look at every element that combines to create the public's perception of you and your magic.
Then, we'll use that information to make specific choices, and set solid achievable goals - so you can be sure that 2018 will be the most amazing year ever for your magic.
At this event you will:
Complete Your Year End Review - you can't move forward until you know where you've been. We'll take a look at the choices we made this past year with our website, our 'personal brand' and even the material we chose to perform.  
We'll examine the choices we made - and discover what worked...and what didn't.
Discover the KILLDOZER - one of my favorite concepts as a professional entertainer. You'll discover what it is, and exactly what it can tell you about your magic business.
Choose Your Theme - This is the single most important step you can take to move your magic forward in the coming year. I'll reveal the amazing power of this one simple tool to drive your magic to new heights - and i'll show you how to pick YOUR perfect theme for 2018.
So whether you're a full or part time magician looking for more shows and higher fees - or you're a passionate magician who want to take that next step into performing more magic, more often, join me for 6 Ways to Recharge and Refresh Your Magic Business in the New Year.
We're going to discover an incredible amount of information you need to know - and we're going to have A LOT of fun doing it!
Don't miss this one-time event! Join us for "6 ways to Recharge Your Magic Business for 2018" hosted by master magician Steve Barcellona and the Conjuror Community Team!
Where: Conjuror Community Live
When: February 15th @ 10:00 pm - 11:00 pm EST
Price: $20/ Advanced Tickets
(Note: Conjuror Community Members get to attend this event at no charge.)
Conjuror Community Members please login to see the registration button.
If you are not a Conjuror Community Member, you may purchase your ticket by clicking the button below:
BUY A TICKET
Join the world's best magic club and get unlimited access to all our exclusive events. Learn how...