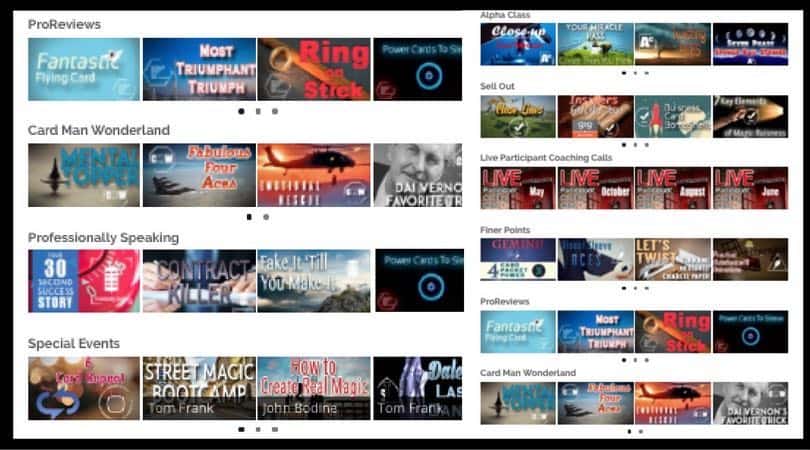 Amaze
Our comprehensive Training Plan Library offers you complete, easy-to-follow training on the most practical professional versions of the best tricks and routines in history.
We've done the research for you, so you can dig in and get step-by-step instruction to grow your skills and repertoire...FAST.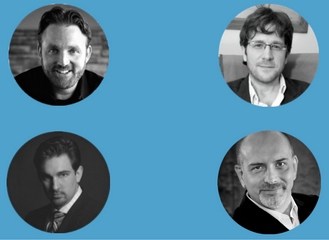 Discover
Attend live, member-only Online events and workshops with the CC Team (and exclusive guests events with magic's biggest names) where you discover new cutting edge magic and strategies to keep your magic skills on the bleeding edge. 
And with your On-Demand Personal Dashboard, you'll be treated to exciting mini-talks on every topic from magic's most creative minds.
Engage
Ask questions, exchange ideas and experience camaraderie with hundreds of passionate magicians and professional entertainers.
And with CC Club Members who specialize in virtually every kind of magic - you're sure to find people that really 'Get You' in the club. 
What Our Members Have to Say
I have been doing magic for ten years... and with my son for about the past five years. In just a couple of months at Conjuror Community I have learned more than with 10 years of 'everything else'. I'm now learning really great techniques that will serve me for life . Thanks a million Conjuror Community!!!
Conjuror.Community is a group that brings together magicians of diverse interests and skill levels to learn from each other. Its like having your own private mentor, like the days of old.  You don't just learn skills and help raise the bar of your performance to new levels... but you also learn to navigate the world of modern marketing, social media and the plethora of marketed magic. This is a group who supports and pushes each other to reach their goals. Conjuror Community has done more to help me develop my skills, my performance, and my love of magic than any other resource I have ever come across.
Conjuror.Community doesn't just teach you tricks. It reveals the entire spectrum of factors that come into play when attempting to make a performance truly magical. This is the place to break the endless cycle of buying trick after trick and start getting serious about your magic
Conjuror.Community is the best magic community I have ever been a part of (and I have been in a few).  Not only are all the effects taught in detail by expert magicians, they are all Classic Effects!  These effects are so strong, you can use them anywhere... to amaze anyone. Conjuror Community's Marketing Plans are pure gold!  These are the hidden secrets about promotion and marketing your own magic business that NO ONE ELSE will tell you.  You are walked through each part, step-by-step, in detail, and once finished you will have a professional online presence in order to generate more business!  This stuff really works!
I love Conjuror Community because you get to see how other magicians, from all over the world, are handling some of the classic tricks in magic.  If not for this club, I would probably never get to meet these great folks or learn how the rest of the world appraoches performing magic! Highly recommended!
Membership Has Benefits! Get Started Today