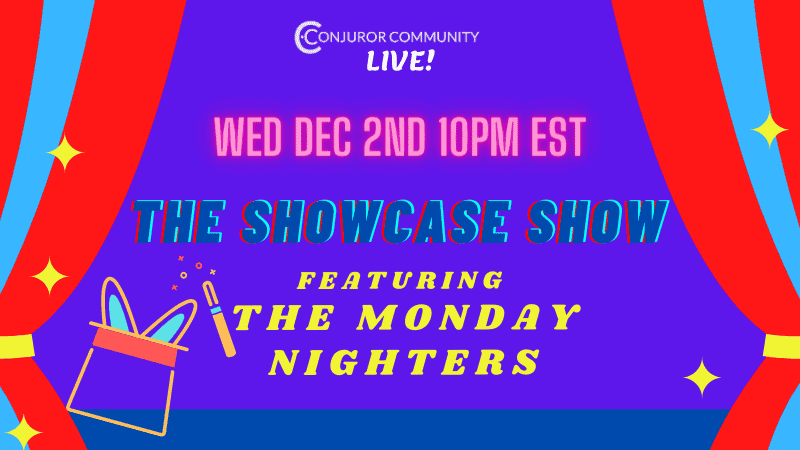 Date: Dec 2nd, 2020 | 10pm EST
Admission: CC Members Only
NOTE:  All events are EST. Check your local time here.
Members please login to see the registration.
This event is only open to Conjuror Community Club Members.  Not a member yet?
JOIN TODAY

In this week's event, the 'Monday Nighters' are going to perform for the Club, unveiling what they've been working on in their 'member jam' nights!