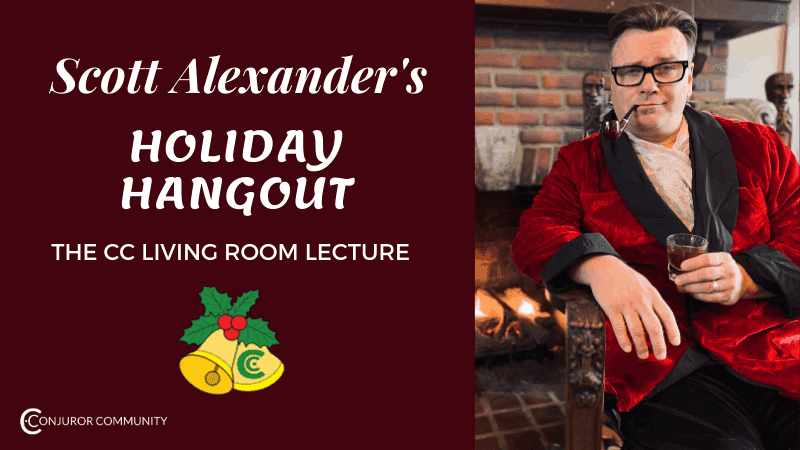 | | |
| --- | --- |
| Date: | December 11th, 2019 | 10pm EST |
| Admission: | CC Members Only |
| NOTE: | All events are EST. Check your local time here |

Members please login to see the registration.
This event is only open to Conjuror Community Club Members.  Not a member yet?
JOIN TODAY

Scott Alexander is one of the world's greatest professional performers, appearing on hit shows like America's Got Talent, Penn and Teller Fool Us, and the Oprah Winfrey show over the course of his career. 
This special event is exclusively for Conjuror Community members! Not a member yet?
Now, he's going to reveal the secrets that make him such an world-renowned performer in an exclusive CC Living Room Lecture.
At this one-time holiday event, no topic is off limits—
and Scott is going to answer EVERY question. 
Don't miss this one-time event!
Join us for "The Steve Valentine Living Room Lecture" hosted by master magician Steve Valentine and the Conjuror Community Team!
Conjuror Community Members please login to see the registration button.
This event is only open to Conjuror Community Club Members. You may attend this special event by joining CC Club for only $38.60