Our Favorite Tricks
January 23 @ 10:00 pm

-

11:00 pm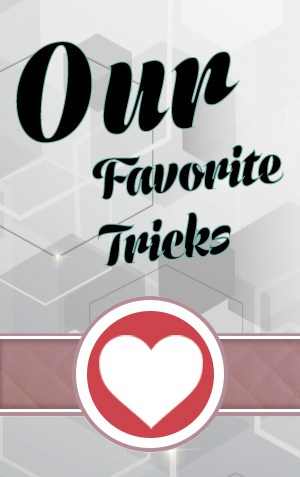 What is Our Favorite Tricks?
Our Favorite Tricks was a consistent favorite with our members in 2018—and by popular demand, it's back for 2019!
In case you're new to this event, here's how it works…
Every edition of this show features 3 different miracles—shared by three different magicians.
That means there's always something for everyone. In fact, Our Favorite Tricks is one of the only places on this earth where you really can please all of the people...all of the time!  
Last year, we made a change to the Our Favorite Tricks format that transformed everything. What was it?
I'm glad you asked!
We decided to STOP sharing—in advance—the tricks that will be on the show.
That's right. We decided to preserve the mystery, and make sure each and every episode was packed with REAL surprises!
To tell you frankly, we didn't have any idea what would happen. Would people like it? Would they show up? We simply didn't know.
When the results came in, we were shocked—and thrilled. Not only did our members like the suprises—they loved them!
And in response, Our Favorite Tricks became our  'underground scene' where we share our favorite pet secrets.
This month is going to be an extra special episode.
Why?
The New Year is here! We want to make sure that our members are prepared to make this year a great one for their magic—and to do this, we're planning to reveal three of the most powerful effects we know.  
So make sure to clear the date and join us if you can. This promises to be another epic edition of Our Favorite Tricks!
Don't miss this one-time event! Join us for "Our Favorite Tricks" hosted by the Conjuror Community Team!
Where: Conjuror Community Live
When: January 23rd @ 10:00 pm - 11:00 pm EST
Price: $20/ Advanced Tickets
(Note: Conjuror Community Members get to attend this event at no charge.)
Conjuror Community Members please login to see the registration button.
If you are not a Conjuror Community Member, you may purchase your ticket by clicking the button below:
BUY A TICKET
Join the world's best magic club and get unlimited access to all our exclusive events. Learn how...