Mastering the Miser's Dream
December 19, 2018 @ 10:00 pm

-

11:00 pm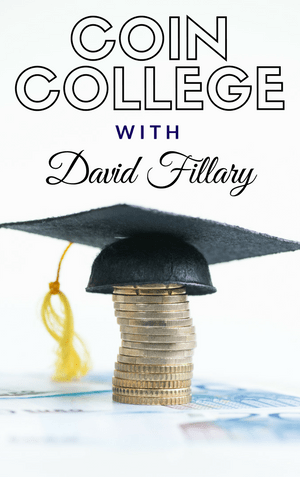 David Fillary's Coin College Series has been one of the most loved programs we've ever released. David is an incredible magician, but more than that—he's a gifted teacher. When David teaches magic—magic becomes easy to understand and learn!
Now David is has consented to do a special CC event unlike any other. Get ready to discover the secrets behind the greatest coin routine of all time!
David Fillary's Coin College
THE MISERS DREAM
The effect of the Miser's Dream is simple. The magician rolls up his sleeves, and with empty hands, produces an endless stream of coins from out of the air.
The effect is instant, and it only gets stronger with repetition. After all, anyone can produce a single coin. But in the Miser's Dream—you produce RICHES.
As you'll seem the Miser's Dream packs powerful features that make it perfect for any venue.
It gets attention fast. It offers powerful visuals, sounds and lots of action. It even has built-in audience participation—and a chance to make your spectator the star of the show.
Best of all, this trick feels like real magic!
And now, David Fillary is going to show you everything you need to know to make this YOUR new favorite miracle. David has performed The Miser's Dream on the big stages for the biggest crowds. He's presented it surrounded as a busker. He's even performed it impromptu using nothing but a borrowed hat!
And after this epic CC Event, you'll be able to do the same!
Best of all, it doesn't matter whether you are a coin magic expert—or this is your first coin trick. David will arm you with the perfect methods for YOU. You'll get everything you need to start making this miracle your own in no time.
Here's a taste of what you'll discover!
Stage 1 - Getting Started - Attention Beginners! You'll get the simple sleights you need to get going right away. David cuts out the fat, and arms you with the most straightforward methods ever devised.
Stage 2 - Intermediate - This trick becomes more impossible, with every coin you produce. David will show you how to ensure your audience never gets a clue to how the mystery works!
Stage 3 - Advanced - David also shares his favorite original methods, and teach you every detail. David's clear and accessible teaching style makes 'challenging' material easy to master.
These are NEW and exciting methods you'll LOVE to perform!
Dai Vernon LOVED this trick because he felt it was the most 'universal' effect in magic. It doesn't matter who you are, or where you were born. The Miser's Dream is a trick you can relate to like no other.
So join us for an incredible event with an incredible instructor. We're going to learn a lot, and have a great time too. The Miser's Dream with David Fillary is one event you can't afford to miss!
Don't miss this one-time event! Join us for "Coin College" hosted by master magician David Fillary and the Conjuror Community Team!
Where: Conjuror Community Live
When: December 19th @ 10:00 pm - 11:00 pm EST
(Note: Conjuror Community Members get to attend this event at no charge.)
Conjuror Community Members please login to see the registration button.
If you are not a Conjuror Community Member, you may purchase your ticket by clicking the button below:
Join the world's best magic club and get unlimited access to all our exclusive events. Learn how...