Card Manipulation Workshop 2
January 28 @ 6:00 pm

-

7:00 pm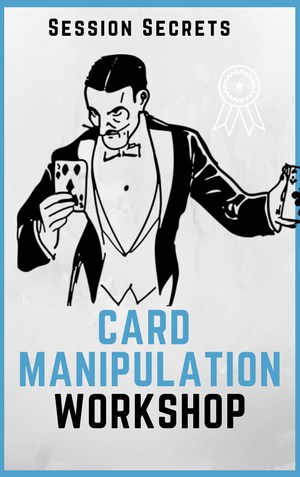 Workshop number 2...
This is your chance to meet with Adam Grace for an intimate group class that will teach you the fundamentals of Stage Manipulation with cards. You'll get first hand training on how to vanish and produce ordinary playing cards from your bare hands, including the perfect starter techniques for producing and vanishing multiple cards and even card fans!
All skill and experience levels are welcome - and this is the PERFECT opportunity to spend quality time with Adam and your fellow members - and master some incredible magic in the bargain!
This is not your standard CC Show!
This Beta Stage Secret Session will NOT be posted in the Back Room. All participants will be on screen with Adam and each other for the whole session. Bring cards and a great attitude!
Join us for our first "Card Manipulation Workshop" hosted by Adam Grace!
Where: Conjuror Community Workshops
When: January 28th @ 6:00 pm - 7:30 pm EST
Price: Free for CC Club Members (Not available to the public)
Conjuror Community Members please
login
to see the registration button.
If you are not a Conjuror Community Member...
Join the world's best magic club and get unlimited access to all our exclusive events.
Learn how.

..